In two weeks the "Fashinnovation Worldwide Talks" will finally be here. There's been a build of excitement from communities worldwide over the last few days as incredible speakers sign up to speak on solidarity, inspiration & compassion throughout this "trying time".
Fashinnovation has been hosting summits since September, 2018 during New York Fashion Week that allowed speakers in the fashion & technology industries as well as personalities to join together and learn from one another & discuss various trends. The audience grew at each event, creating a bigger impact each time, always under the messaging of "Fashion Is to Love".
The expectancy of Worldwide Talks is in the 1M+ in two days, making it the biggest event thus far. Since it will be "live", however, 100% online, the reach will be wider and available to those internationally. This summit will represent solidarity, respect, innovation and collaboration through these speakers. In the time of quarantine, they will explore Covid-19's impact on the industry during this time. Solution opportunities will be discussed, while speaking of long term support for the Sustainable Development Goals. It will kick off Fashion Revolution Week in such an exciting way.
Carry Somers is the founder of Fashion Revolution. She was inspired after the Rana Plaza factory collapse in Bangladesh in 2013 to create this company. Somers also founded Pachacuti, a hat company in 1992 that is still running after 20 years. An important concept she believes in is 100% transparency in the supply chain. It is the ability to see production clearly for a brand. Earlier this year, Somers joined the sailing expedition. Using data, she tried to find ways to avoid contributing to microfibre pollution. The data was reported to H&M and Patagonia, including others that expressed their interest. This was to help influence the decisions on finding regions or manufacture processes to prioritize. This all comes back to transparency. The issue is that most brands are not transparent. More than likely, brands that hide production are using non-sustainable routines in creation of their fashion. 'Who made my clothes?' , the quote of Fashion Revolution, is the constant question consumers ask. Transparency is a solution which will show a clear answer to a question like this.
Fashinnovation proudly announced that Diane Von Furstenberg agreed to join the event as a Keynote speaker. Diane is a pioneer and admired by millions for her genuinely being a true advocate for "women empowerment". People magazine describes her as "the busiest woman on the planet" and it's what led her on to create an empire. On March 3rd, "InCharge with DVF" premiered as her podcast series. The reason for this series is quite personal for her. Diane has always been an advocate of women in business. This series sheds light on those like herself. "It's intimate conversations with successful women about the journey of life and survival," Von Furstenberg told Vanity Fair. But also women who want to be incharge. The word incharge is a description Diane used to describe her past as a child. So far, the women that have been featured are Kris Jenner, Elaine Welthworth, Karlie Kloss, and Priyanka Chopra. Other than this podcast, 2 books are in the works. A book of wisdom and a book for children.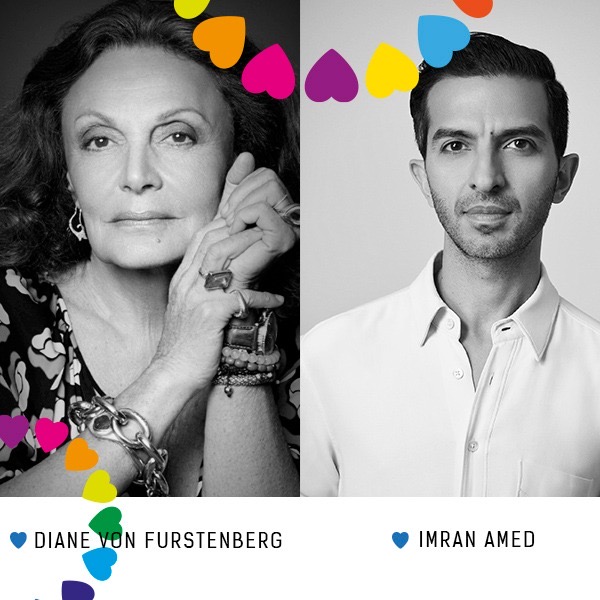 Ghana will be represented at this summit with fashion designer Kwaku Bediako being a speaker. His brand, Chocolate, is a representation of authentic African clothing and is highly appreciated by his customers. As a designer, he brings Ghana to America, to runways. The clothing has caught the eyes of Steve Harvey and Idris Elba, example of celebrities appreciating his clothing shown on the brand's Instagram. In 2019, Bediako was named as one of the 50 most influential young Ghanians by Avance Media. At the Glitz Style Awards, he was nominated as designer of the year. His accomplishments represent his country tremendously, and he brings them innovation now sharing it with us this April.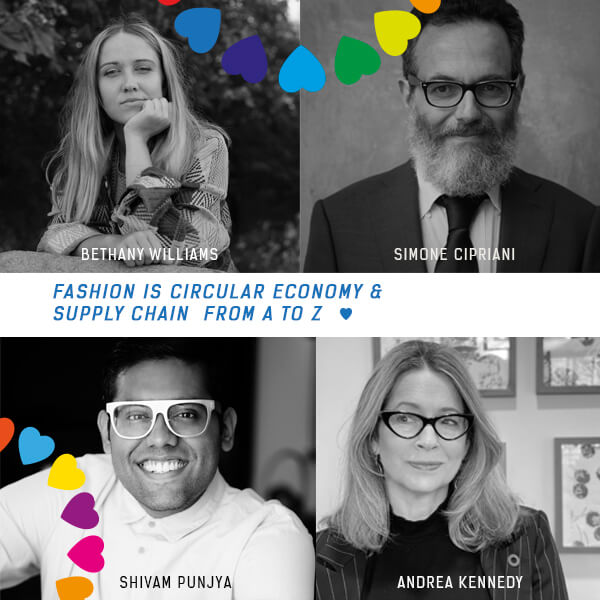 Bethany Williams is tackling issues from COVID-19 that are affecting the ones around her.
"I personally feel like I have a duty to help," Williams told Vogue. Homeless mothers and children are receiving support from "The Magpie Project" which she collaborated with, providing mothers with food. During London Fashion Week in 2019, Williams received the Queen Elizabeth Award. That year, more awards flew her way along with projects. With a mother who follows environmental issues, Williams always found herself interested in sustainability. Recycled and organic textiles were used for the Bethany Williams Autumn/Winter 2020 collection.. "The whole theme of the collection is around motherhood, comfort and nurture, so we've used recycled bedding, old blankets and toy ribbon waste. We got a load of bell tents from a glamping site, so we've upcycled those. I've always loved taking something discarded and giving it time to make it beautiful," she told Vogue. She's stepping into this Summit at such a great time. Like she said, sustainability has become such a hot topic. It is helping younger people find their path in working in that sector of fashion.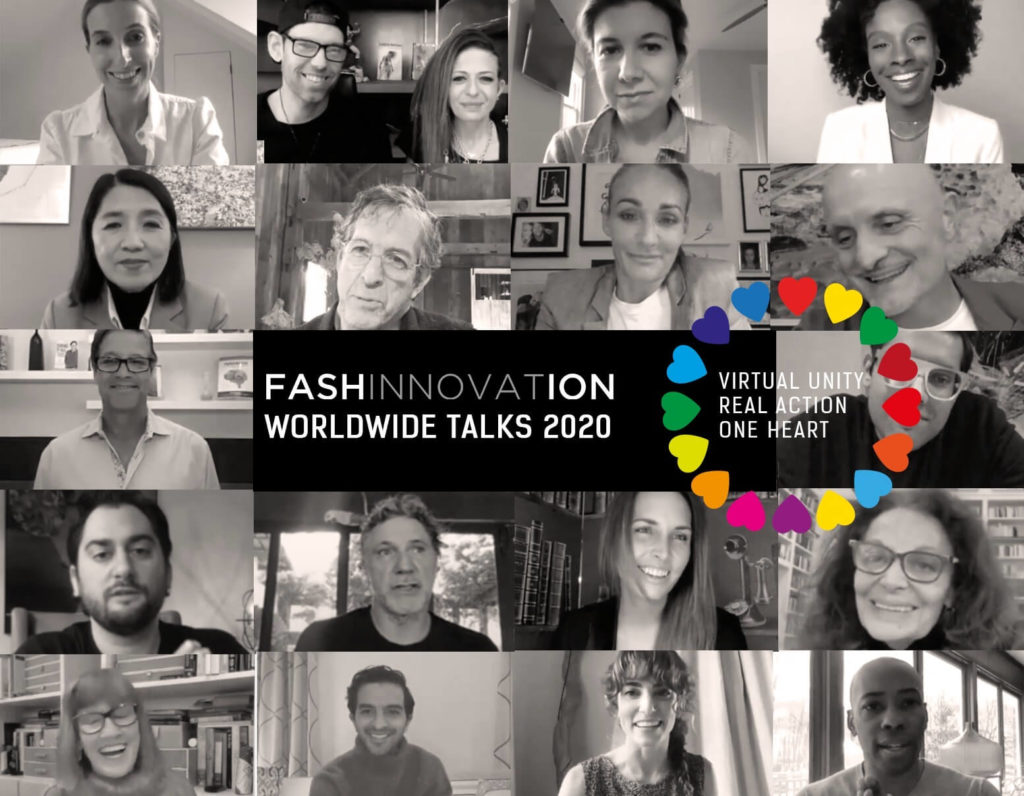 These are just some of the highlighted speakers that will be at the summit. All 80 plus speakers are bringing something unique and undescribable to these conversations. The Sustainable Development Goals will be the focus as it includes 17 goals that will lead us to sustainability. Goal number 7, affordable and clean energy, and number 11, sustainable cities and communities are 2 goals from the list that are needed in fashion production. All of the goals are necessary in some way, these are just examples. Some speakers have already taken steps towards these goals. The Decade of Action states on their website that, "We will hold leaders to account and point to what is possible when action delivers results." Fashinnovation is doing this with Worldwide Talks. "We will shine a light on solutions that expand access and demonstrate the possibilities of ideas. We will drive sustainable innovation, financial investments and technology—while making space in our communities and cities for young people to lead." We are the decade of action. Looking at how much the fashion industry has changed so far shows that we are doing our job. It is not close to being where it should be, but coming together will make this process shorter".
To get more information about Worldwide Talks, head to the Fashinnovation website. Please check out our blog to stay up on fashion news.