In the past years, big brands are taking a step towards sustainability. However, multiple small businesses have been rocking in that field for a while.
Selling sustainable toothbrushes or handmade jewelry, these companies are building, from the very beginning, an inspirational journey. An example is Sincerely Rebekah, a small jewelry store entirely created by Rebekah at her house.
Small business entrepreneurs struggle with different difficulties along their way. So, in this article, we will emphasize the importance of supporting these companies.
What Is The Definition of a Small Business?
There are 32.5 million small businesses in the USA. It accounts for 99.9% of all business in the country. 
The definition of a small business varies per industry. But, the Small Business Administration (SBA) defines them as companies that have fewer than 1,500 employees. Meanwhile, its maximum is of $38.5 million in average annual receipts.
Small businesses are a bigger part of the US economy. They create 1.5 million jobs annually and account for 64% of new jobs created in the country.
Why Is It Important To Support Small Businesses?
Local businesses are the fuel of the entire economy. Promoting this type of consumption generates gains for the entire region, as it helps to establish fairer trade, from the small farmer to the small clothing brand you see on Instagram.
Also, the practice of buying from these companies contributes to the creation of more jobs and better income distribution.
Check below for some more advantages of encouraging the purchase of a small business.
Social development is promoted, as the consumer helps to strengthen small businesses. Consequently, there is an incentive for the company to innovate, improve its performance and improve service;
Buying from a small business makes money circulate in your neighborhood, city and nearby region, which allows for more local development.
Small Businesses & Sustainability
Sustainability has been solidified in the past years as the driving force of new economic models. Those companies are based on the balance of financial, social, and ecological values.
Small companies are the fastest-growing part of the economy in the global scenario and they guarantee the largest contingency of jobs. Therefore, its operation, mostly in the service area and a smaller portion in manufacturing, affect ecological and social systems.
According to the study Challenges and Opportunities for SMPs and SMEs, carried out by the International Accountants Federation, small businesses have faced increasing pressure when it comes to the environment, as they are part of the production chain that generates important impacts on the biosphere.
There are a lot of small businesses out there that are being examples in the stage of sustainable production. They offer their customers handmade, homemade and crafted products. Furthermore, their production are made on a smaller scale and tend to be made in an eco-conscious way.
Of course, not all small businesses care for the environment. But there are a bunch of them who truly do and deserve the chance to be heard, to grow and to spread their values. So, as consumers, why not support them?
Meet Sincerely Rebekah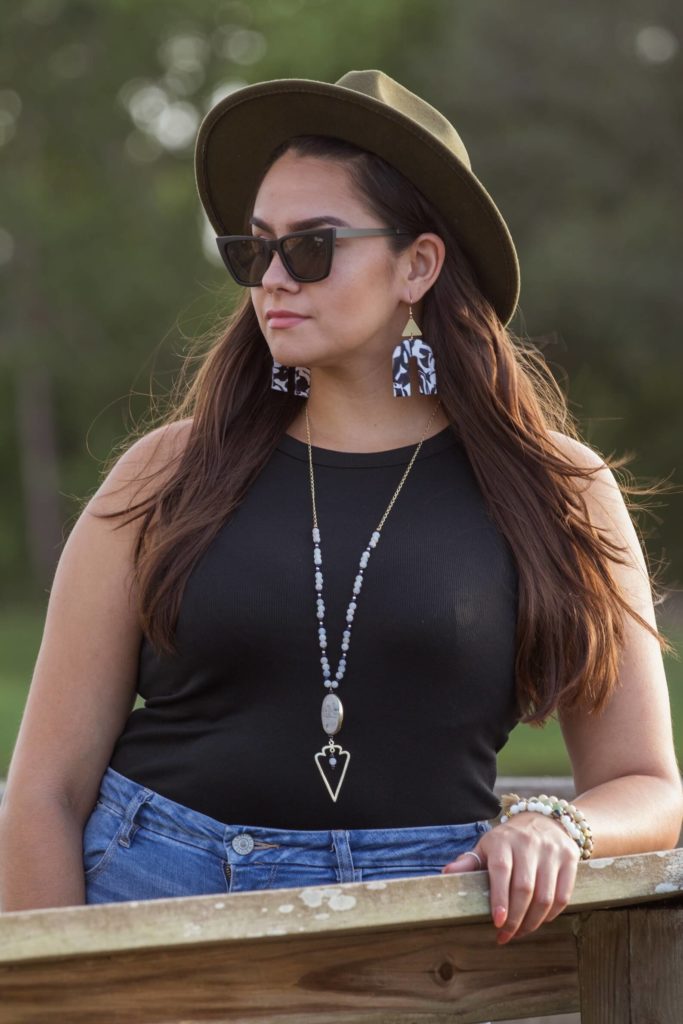 Sincerely Rebekah is a handmade jewelry store. Rebekah the owner is a teacher and, for her, producing her pieces "is like therapy for me".
She works with different materials and adds essential oil to some of her pieces. Her brand is focused on inspiring people. With a hipster boho vibe, added to a glamorous touch, Sincerely Rebekah's products are empowering and special.
Check out the secrets of social media for business that you need to know to rock your company online.