The discussion surrounding the issues of the clothing industry continues. It's time to start Fighting for the Fashion Industry to be more sustainable, inclusive, and ethical.
With consumer demand on the rise, brands are constantly reaffirming their efforts towards a conscious supply chain.
The issues however still remain alarming and need immediate "action".
The romanticization of "sustainability" is often expressed. In the current system in which we live, it is practically impossible – or at least very difficult – to be classified as truly conscious.
But, the truth is, as stated by Amit Hooda, Founder of Secteur 6, "Fashion should express our highest ideals, not our most destructive impulses".
Secteur 6 was launched to become a platform. Through consumerism and pop culture, it helps to bring awareness as well as to create regenerative solutions to the fashion industry. Simultaneously, it creates ethical jobs with fair wages for farmers and workers and ultimately eliminates poverty. The brand also helps to create a cleaner environment for Mother Earth.
Secteur 6 originates from providing 6 solutions to 6 of the biggest environmental and social problems created by fashion. The brand is certified in fair trade and runs an organic factory.
In this article, we will discuss their importance and understand more about the principles and philosophy in which Secteur 6 was born. 6 Fashion Industry Problems
1. Real Transparency
Since 2014, Fashion Revolution has constantly questioned the current industry. However, we all know that for change, it can't only be one discussion in April. Real transparency must always show two things – "who is making your clothes" and "how this impacts their lives"?
For a brand or company, being transparent means showing everything that happens behind the stage. By "everything", it entails the primary source of materials for fabric production, to the details of the production process. It's really allowing the consumer and community to be a part of the entire process.
Therefore, we can say with conviction that transparency is synonymous with not being afraid to show who you – the brand – is. By bringing the consumer on the product design journey you are guaranteeing, sustainably creates a long-lasting and circular relationship. To be transparent means to be a part of a revolution that is aiming to create a brighter future. And, that's why we emphasize that so much.
2. Regenerative Farming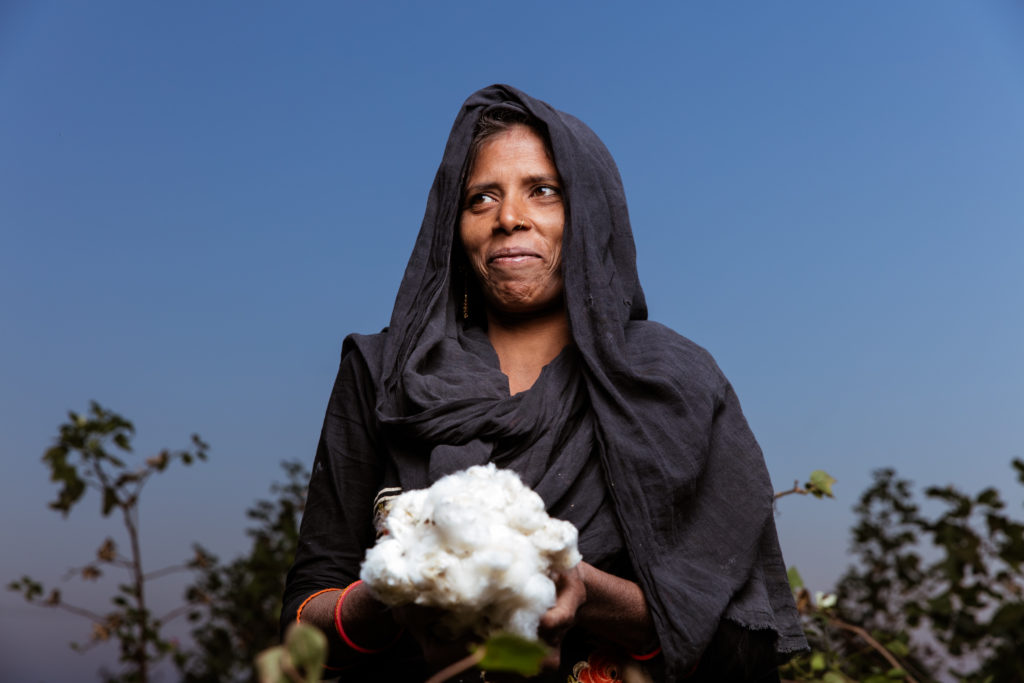 "There is nothing fashionable about the way fashion reaches the catwalk. Conventional cotton degrades soil, requires tons of pesticides, pollutes water, and sickens farmers and workers", says Secteur 6's website. And, well, they are correct!
In a production that makes exaggerated use of chemicals, we can already imagine the situation of the soil after harvest.
The use of chemicals is extremely worrying and contributes to the creation of toxic clothing. They are bad for our health and the environment.
Therefore, to ensure that the production chain is sustainable from beginning to end, we have to start with the planting of raw materials. Regenerative farming means making sure the soil is healthy to have it maintained for seasons to come as well as respecting the seasonality of the products.
3. Worker's Rights & Wellness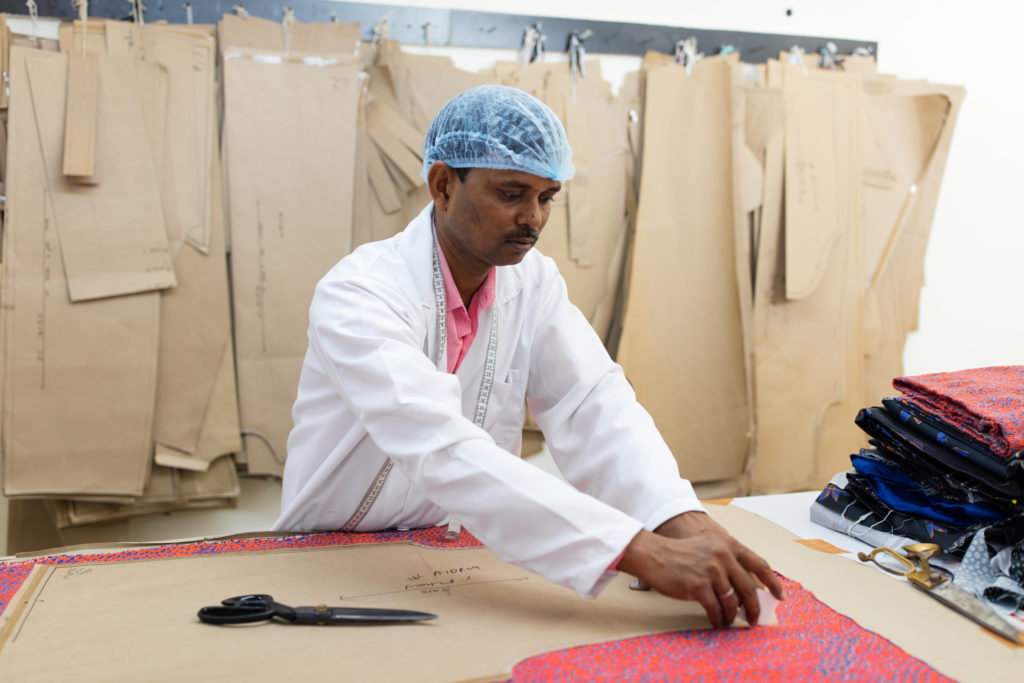 People. People are the key to every production process. Therefore, they need to be valued and respected
One more basic rule for sustainable production is, therefore, to ensure that everyone involved is guaranteed their rights. Right to fair pay, good quality of life, and good working conditions.
Secteur 6 is certified fair trade, providing health insurance for family members, vacation days, overtime pay, air-conditioned & ample workspace.
4. 100% Biodegradable Material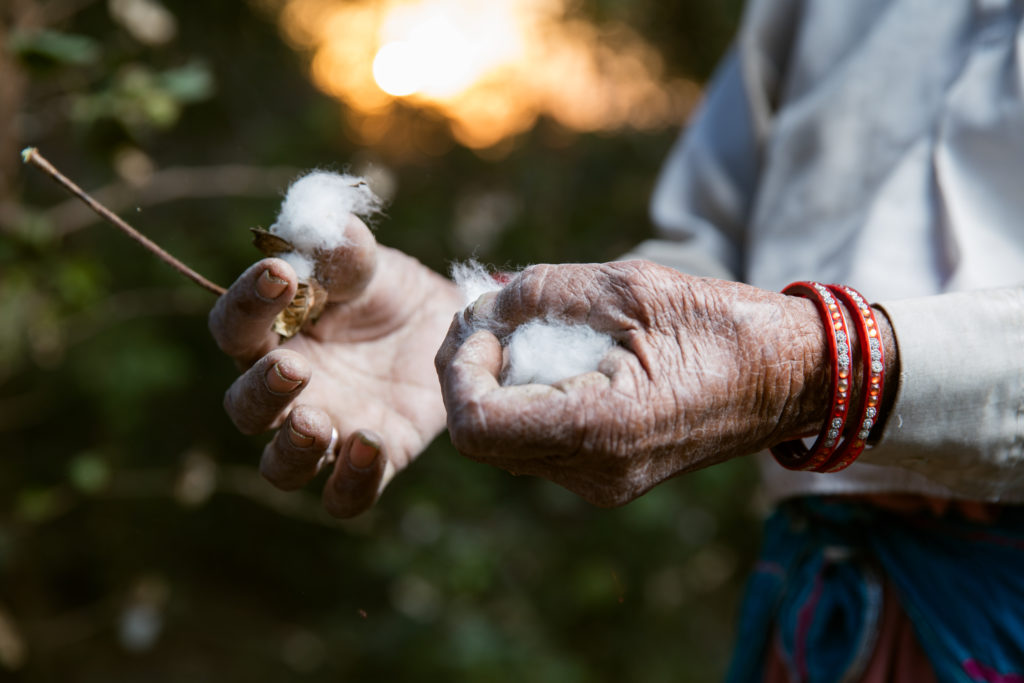 We don't need more garbage. According to the Environmental Protection Agency, in 2018, 17 million tons of textile waste ended up in landfills. Additionally, textiles made of cotton and other common materials can take up to 200+ years to decompose in landfills.
As we can see, the fashion industry needs to wake up to the reality that it is ranked as one of the most polluting in the world. Meanwhile, as consumers, it's time to start making some ethical choices when shopping. That means, paying more attention to the brands you're buying from and demanding transparency.
The clothes that are disposed of – and the ones that were never purchased in the stores – end up in landfills and/ or incinerated.
Therefore, making 100% biodegradable collections should be a rule. And, as much as some companies don't care about this, others do everything to make it happen.
Secteur 6 only produces and uses regenerative fabrics that are dyed in a sustainable manner. Their clothes decompose in 1 week to 1 year and become nutrients at the end of their lifecycle. To make a comparison, conventional fabrics, such as nylon, polyester, take 20- 200 years to decompose. In other words, they are harmful waste for the planet.
5. Gender Equality
An end to machismo and patriarchy is a cry that resounds in the ply of feminists from the four corners of the world.
Equality means – to put it simply – being equal. It means that everyone is treated the same way.
When it comes to gender equality in the fashion industry, it means paying everyone fairly, respecting human rights, and making sure that there's no differentiation.
6. Preserving Local Culture
It is common to see global brands producing their products in small villages and underdeveloped countries. This is due to reasons ranging from the availability of cheaper labor in these places to the convenience – often – of outsourcing services.
Therefore, preserving the local culture means contributing to its growth and helping it to maintain its origins. It is to positively impact the regions without exploring them. Hence, it is about honoring the past along with helping ensure the future.
Meet Secteur 6: A Platform Built to Be a Solution
Secteur 6 was created to be a solution for the problems that we've mentioned above. Its founders Amit and Puneet Hooda have spent their lives creating conscious businesses. Their father, the renowned agronomist Dr. I.S. Hooda, pioneered regenerative ways to grow food that have helped tens of thousands of farmers across the globe.
The brothers carried on his legacy to become leaders in the regenerative farming movement in India and throughout the world, expanding its reach into new industries. They founded Heavenly Organics to promote responsible agriculture and provide economic opportunities for families in conflict-torn regions.
In other words, Secteur 6 is their newest platform for healing and long-awaited change.
The goal is simple: to create cutting—edge fashion while implementing progressive, regenerative solutions that heal the earth and uplift workers.
Working with design teams in New York and Paris, the Hoodas are bringing smart, fresh design to radically conscious clothing, helping to transform a massive industry into a moment of global reckoning.
Get to know more about Secteur 6's work on their website.