The 5th Worldwide Talks was a blast! With 80+ speakers and 15 hours of programming, we left a remarkable mark in the audience – and in the world! As promised, in this post we will present the 3rd – and final – round of the fashion industry's rising stars that we want to celebrate in this NYFW.
As said by our co-founder, Jordana Guimarães, at yesterday's event. New York Fashion Week fills our eyes with the glamour of the big brands. However, the fashion industry is very vast and rich.
That's why we've chosen to bring here three full rounds of the fashion industry's rising stars. On Wednesday and Thursday, we presented 14 brands. And, today, last but definitely not least, we'll introduce you to 7 others!
Keep reading to find everything about them!
Fashion Industry's Rising Stars: 6 Brands You Should Have in Your Favorites List
In this 3rd round, we'll present you amazing fashion industry's rising stars that go from sustainable fashion brands to virtual custom-tailored services. Let's go?
Mayes NYC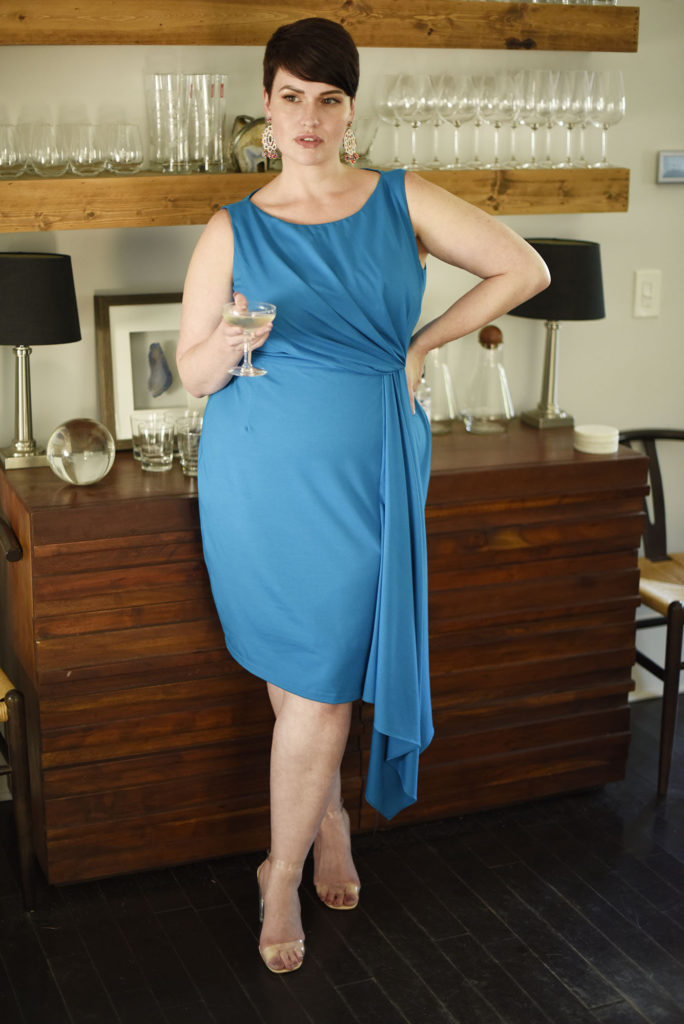 Mayes NYC is a handmade sustainable luxury fashion company. It offers pieces for plus-size women to fully show up as fashionable, fun, and sophisticated in bold looks.
With their collection, women feel confident in a truly one-of-a-kind style that will not fade with time. Their selection features bold colors that will last for years to come.
Plus-size for them is not just a sales pickup line. They offer an exclusive range of styles sized 14-28, where the only thing better than their design is how comfortable they are on your skin. And it doesn't stop there: they also make sure every piece is versatile enough to wear from day to night.
All their clothing is designed and handmade in our beloved NYC from sustainable fabrics. They have free shipping and free returns in the US, but also ship worldwide.
With over 20 years of experience in the fashion industry as a textile and fashion designer, Mayes Founder, Brandy Wykes thoughtfully constructs designs with a unique twist for the modern, curvy woman. She states, "I dress women for who they are right now. Plus size is not a transitional concept. We have a whole society built on [the concept that] being thin is the only way to be."
Eve's Disclosure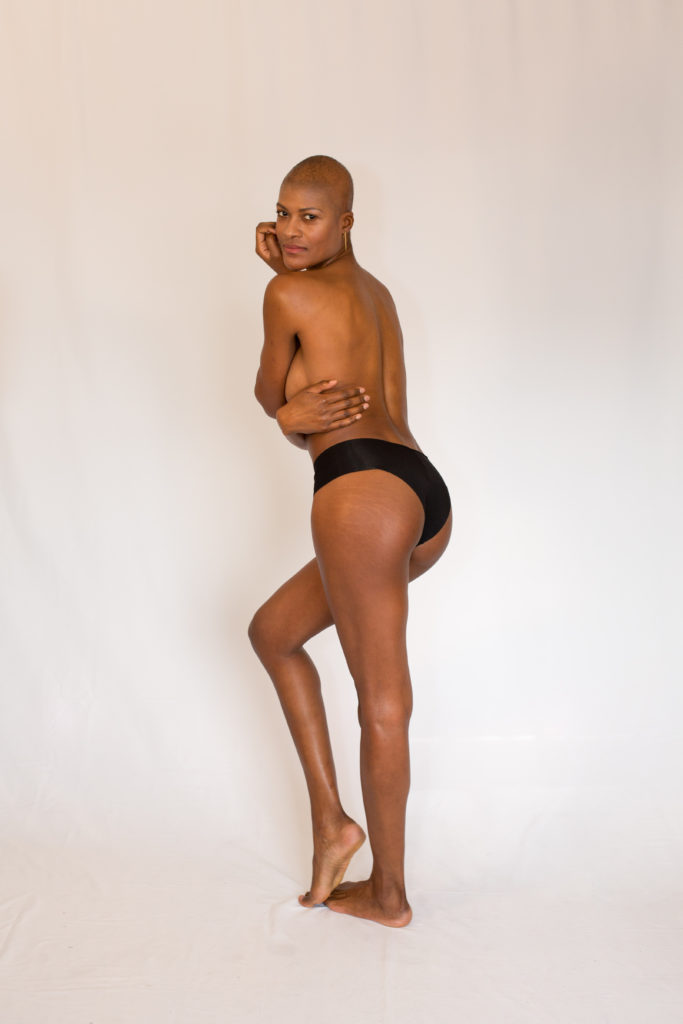 The amazing Camilla Bottari, Founder of Eve's Disclosure, open yesterday's Pitch Competition. She not only shared everything about her entrepreneurial journey but also enchanted the whole audience with her brand's values and mission.
From women, by women, and to women! Eve's Disclosure is a health-conscious, confident, and comfortable panty brand. It promotes knowledge and pleasure, as a right for all women.
With production based entirely in NYC, Camilla's company works hard to decrease its carbon footprint. They use TENCEL™ to create the pieces.
TENCEL™ is a wood-based cellulose fiber sustainably produced by Lenzing AG. In other words, its modal fibers come from Beechwood trees forest in Austria and neighboring countries sustainably harvested using only wood from forests that apply prevailing forestry legislation.
Knowledge and information are synonymous with freedom! Therefore, in addition to everything we have already mentioned, the brand carries as a mantra the promotion of information for women about their own bodies.
Origin Accessories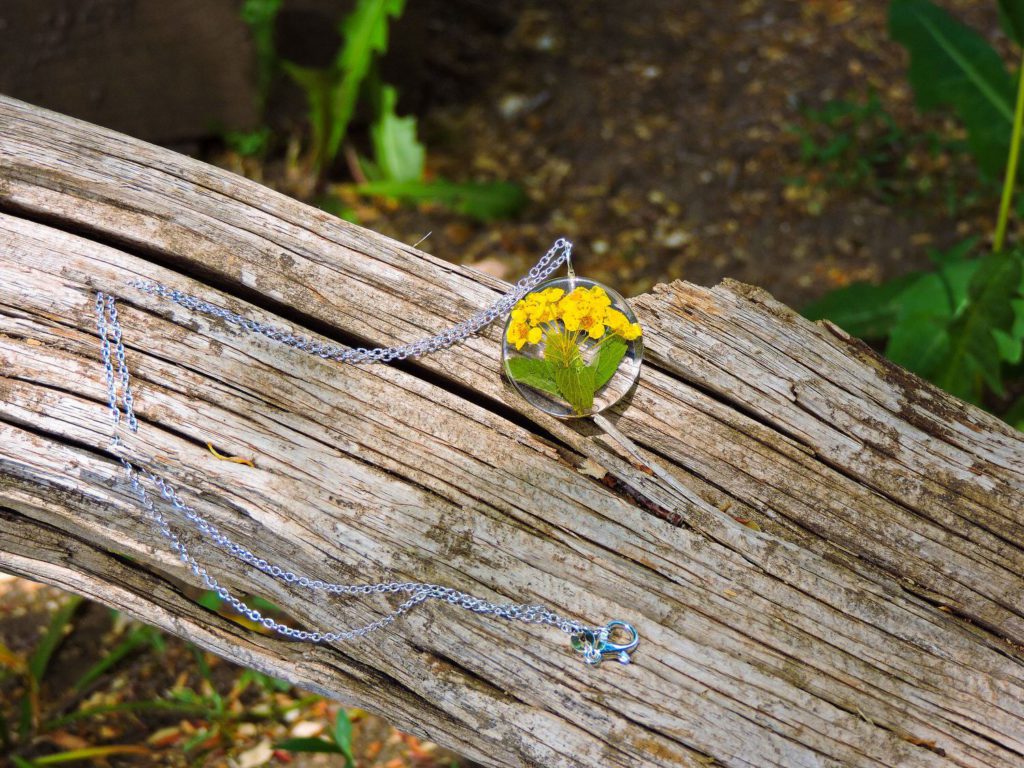 Origin Accessories values the world's cultural diversity and richness. With exclusive pieces, the brand offers hand-crafted designs from cultures around the world.
The online start-up boutique is not a typical accessories store. Its pieces enhance apparel and look while empowering women with confidence. Accessories have always played a huge role in completing the attire of a cultured woman, and Origins emphasizes her personality.
Origins Accessories' friends wear the pieces for multiple purposes. Some create a statement, while some proudly wear accessories from the brand to show an upgrade in confidence. In other words, their intention is to become the leading online store dealing with local artisans from numerous countries and cultures from around the globe, providing authenticity of unique pieces.
The brand provides hope and opportunities through food and other life essentials to orphaned children and families in Moshi, Tanzania, East Africa through the sales of our exclusive, handmade accessories. Also, Origins Accessories has supported nearly 100 children at the HOPE Center with food for the past 3 years.
MZP Designs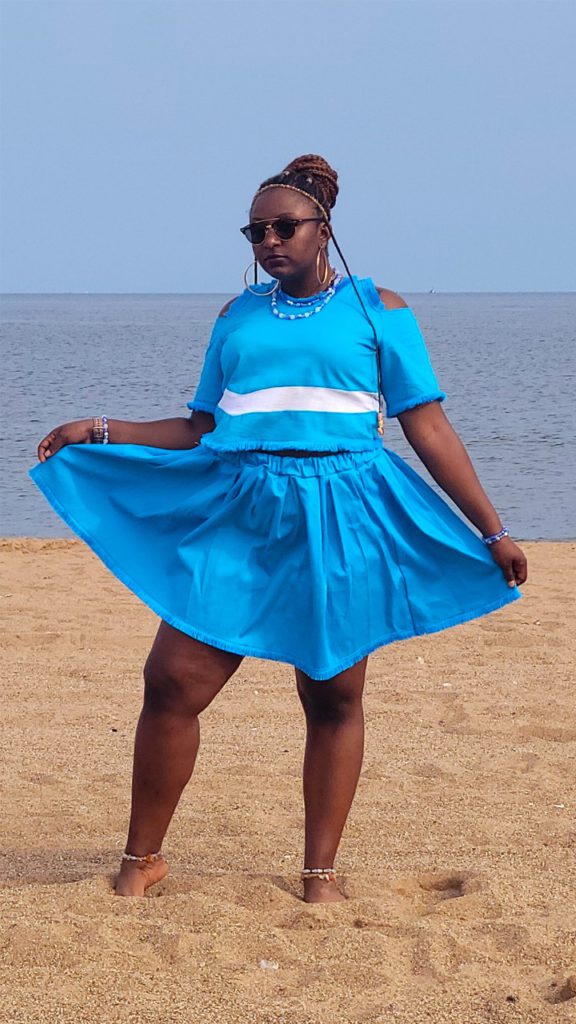 MZP Designs is a boutique created for queens with bold hearts and fierce desires. Their goal is to establish a newly found love for passionate women to express their desires.
Monifa Payne launched the MZP Designs in 2019. The fashion and jewelry designer is a young woman who has dedicated her life to art and fashion. As a young child, Monifa would sew and style her toy dolls with custom-made clothing-made that she made of scrap fabrics.
Once Monifa's family noticed her budding talent, they urged Monifa to pursue a career in fashion. After graduating from The High School of Fashion Industries, Monifa became a certified fashion designer with her advanced regional diploma.
The New York brand is based in Long Island and offers a virtual custom-tailored service when online booking. The clients can choose from personalized catalogs or chat with one of their design consultants to create a custom-tailored piece.
Blawesome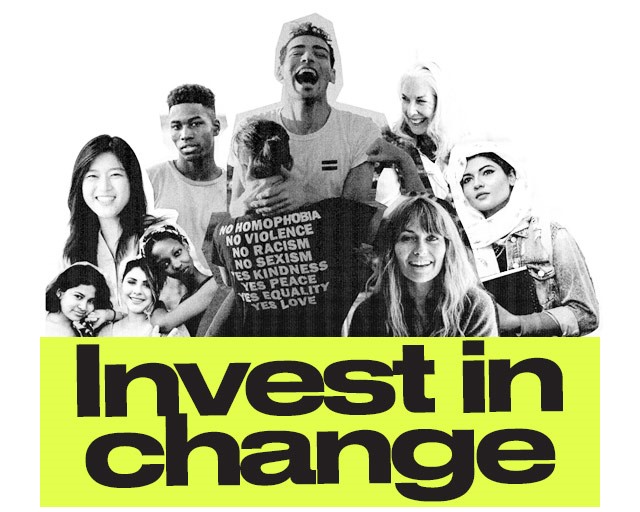 Blawesome is an AI and science-backed social wellness community and marketplace. From video conferencing to goal management — they build growth and development products for you and the community to connect, share and grow together.
"Helping people help people", is all Blawesome is about. It's for everyone, from the curious folk to the lifelong student, the seasoned professional, or the budding coach. Furthermore, their community was created for you to teach and learn from your crew. From micro-lessons created by pros to vetted coaches and beyond, this is where we create space and build the future.
In 2015, Blawesome's founder Jennifer Kruidbos was teaching Mindfulness and Relaxation to teens with anxiety and eating disorders at the Montreal Children's Hospital. The young patients often cited traditional social media as contributing to their anxiety, which planted the seed for Jennifer.
What if there was a curated corner of the internet focused on growth, empowerment, and wellbeing? The desire for an empowering curated community and a smooth, dynamic platform for wellness professionals and clients came together to form Blawesome. Summing up, one part social wellness network, one part marketplace, and one part course platform.
Rosin Studios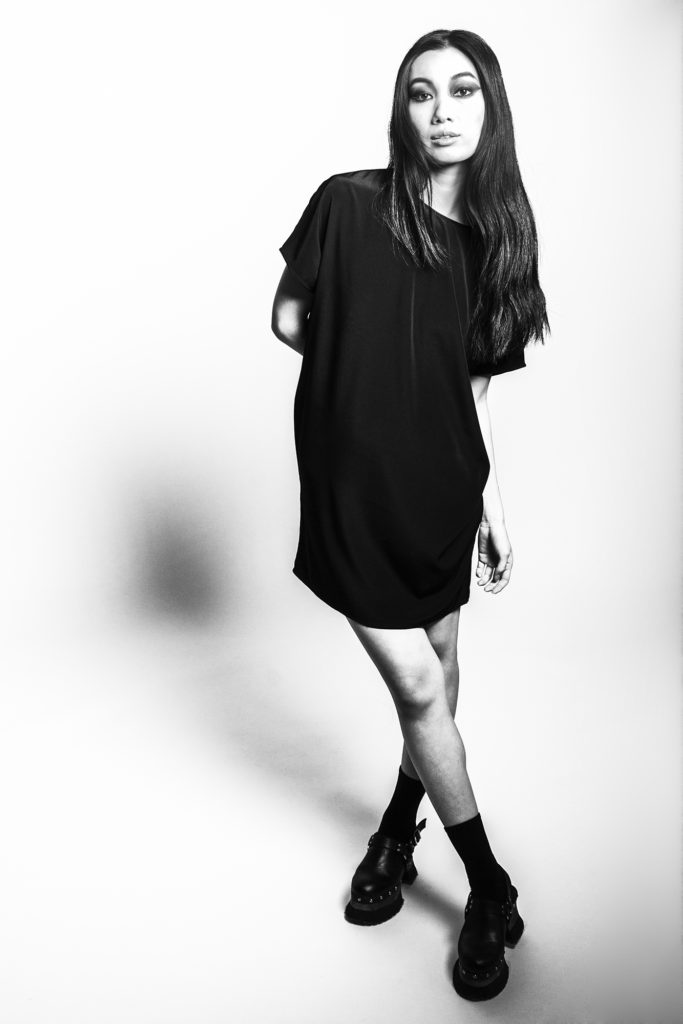 Founded in 2021 by Lizzie Rosin, Rosin Studios is a fashion house based in NYC.
Aesthetically focusing on a single hue, the all-black clothing and accessories are designed to be easily integrated with each other or into the wearers' own wardrobe. The brand concepts each piece from a core item, updated into cool modern fits, and sewn in luxurious fabrics.
The brand's mission is to limit waste with small batch production runs and repurposing unused materials into textile pieces of art.
Rosin Studios offers responsible dark designs and can be considered as a piece of art made from fashion waste. With layers of minimalism, the all-black brand offers stylish and conscious pieces for those who love a single-color outfit.
Crystal Glam By Miracles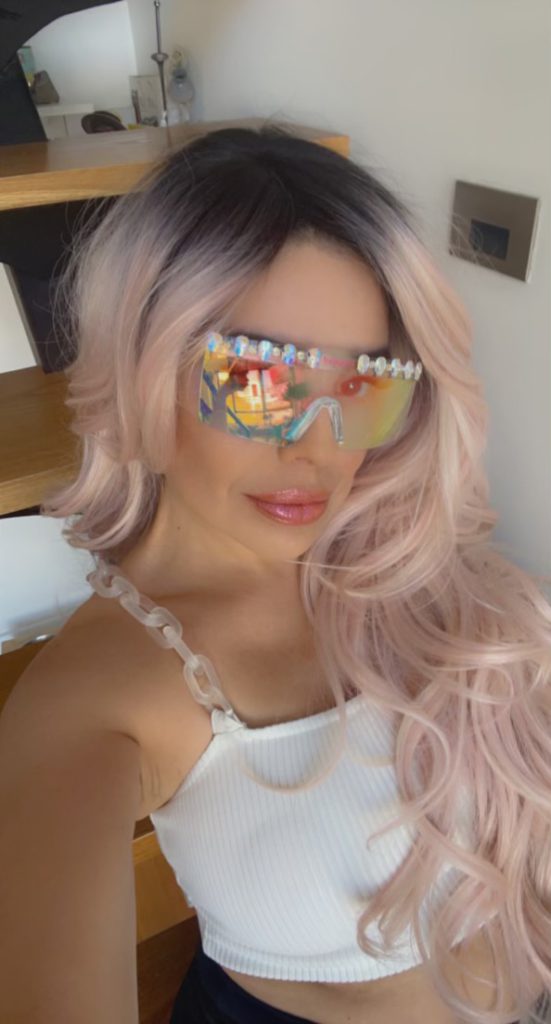 Crystal Glam By Miracles is a luxury lifestyle brand that custom blings high-end accessories like sunglasses, headphones, microphones, and masks with authentic Swarovski crystals.
The brand customizes exclusive accessories by adding bits of glitz and glamour. They are committed to satisfying the curiosity of the customer's desire for uniqueness by providing you with an outlet for creativity without all the effort.
Crystal Glam by Miracles also specializes in customizing electronics with authentic Swarovski crystals. Their clients have the option to have products customized for their needs, including original designs and logos.
Summing up, they don't just bling any accessories; they personalize them for you! Thanks to their crystal customization service, you can choose from a range of colors and sizes to create the perfect accessory for yourself or as a gift.
Don't forget to check our article about street style and its history.