Project Verte is the ultimate technology solution for multi-channel retail. A unified commerce platform that helps seller-centric brands grow by empowering their backend system to keep up with the front-end efforts. It provides a unified view to handle evolving retail needs, expands sales channels, and optimizes fulfillment. This basically means that Project Verte takes care of all of the technology behind the scenes to make sure a company's supply chain efforts are seamless. It is perfect for small or mid-sized multi-channel retailers that do not have the means to keep track of shipping orders and the information that comes from that.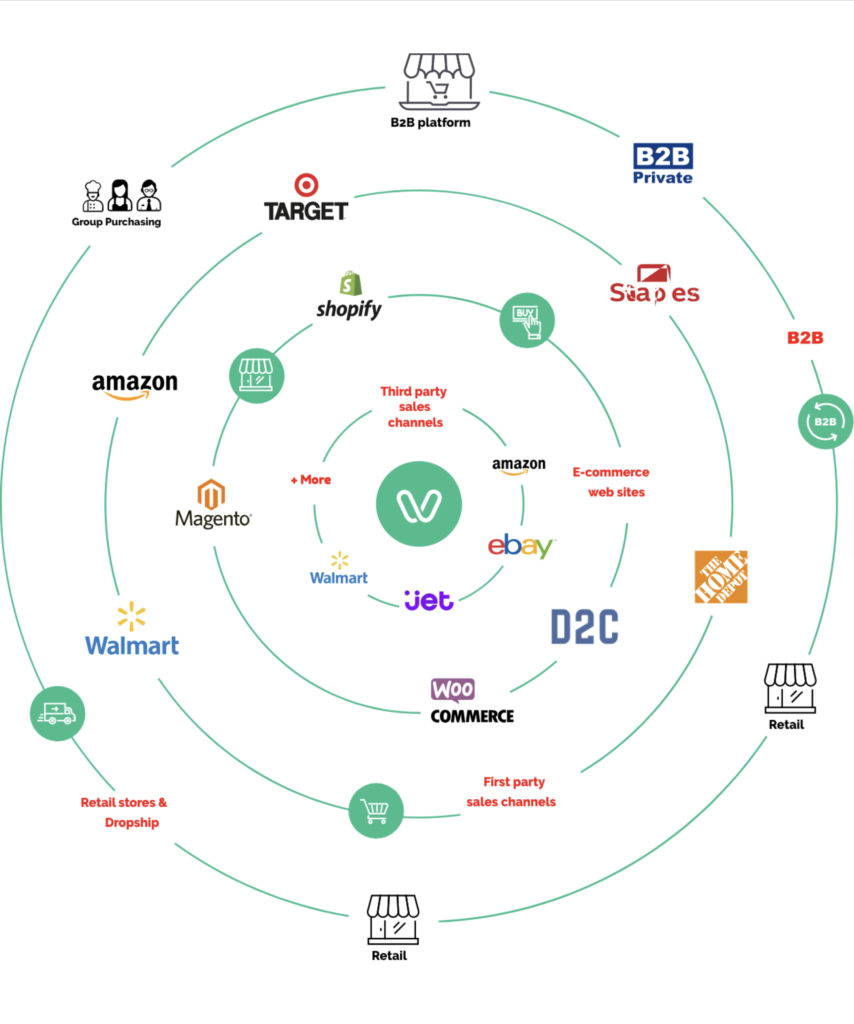 Multichannel Network
Project Verte is the ultimate solution for multichannel brands, which are brands that use a combination of ways to sell their product. For example, a multichannel brand could have an in-person store and website while also selling their goods on websites like Amazon or Walmart or marketplaces like Revolve. They unify those sales channels into one platform to provide retailers with one holistic view of all their activity, providing seamless integration and management tools for catalogue, listings, promotions, orders, payments and returns across multiple demand channels. The platform provides brands the flexibility to adapt & act quickly to changing needs and peaks in sales. The unified commerce platform helps brands Increase forecast accuracy, decrease operational cost and reduce overstock. The Multi-site management and real-time tracking across warehouses and stores provides a seamless customer experience.
All Sales Information in One Place
When businesses try to serve on multiple marketplaces, websites and handle physical stores, it can become overwhelming. Project Verte provides a one platform solution that connects all the multichannel selling points. They unify those sales channels to provide them with one platform view of sales and other things like inventory. All the sales information is in one place.
Project Verte also fulfills the orders for multiple channels, making sure to keep up a brand's high quality with every delivery. Customers often buy from a specific company for the experience of that company. Customers always expect the same experience from a brand, and providing unified experience is key to keeping customers. If the experience is broken because of things like poor packaging, customer service, or delayed delivery time, oftentimes a customer won't shop at that brand again.
The customer journey is crucial in getting customers to shop with you again, to remain a successful brand have to keep in mind that it's not enough to get the customer to buy the product it matters how they get it. Project Verte makes sure customers get a great experience every time without the brands having sweat about it. They guarantee repeat customers.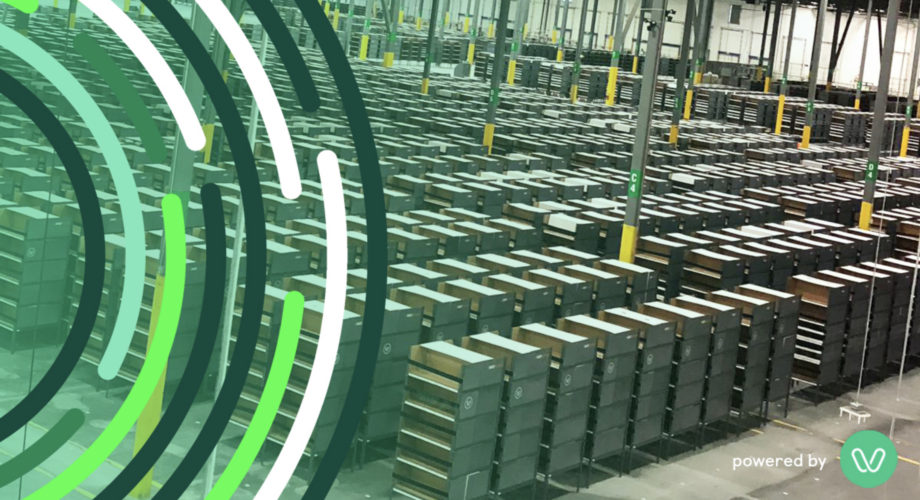 The Ultimate Powerful Solution for Evolving Supply Chain Needs
Big companies have a lot of money and resources that small businesses just don't have. They own sophisticated systems that can handle big orders, and most small businesses don't have the same luxuries. But with Project Verte, retailers can have access to advanced technologies and powerful tools.
Project Verte built a flagship hub for the future of retail fulfillment based in Atlanta to keep up with ecommerce acceleration. It has increased accuracy by 10 times, reduced cost by 61% and has a 120-minute dispatch time. They even created a strategic national warehousing network to enable daily high-volume order processing and same day shipping. They have their own Warehouse Management System (WMS) designed to do more than move goods. It improves your warehouse execution to optimize efficiency, increase accuracy, reduce time and decrease cost. Basically, a retailer sends Project Verte its product, and they handle the rest. Any location can be added to the platform, the brand can connect any warehouse or store location to Project Verte and they handle the entire supply chain. They even handle returns! Project Verte allows retailers to focus on what matters most – their product and consumers. Meanwhile, Project Verte handles all of the backend stuff that can be very tedious for brands while ensuring the best customer journey from customer acquisition to delivery.
Their warehouse is even more efficient than big retailers. This is because Project Verte AI technology accelerates the warehouse performance, utilizing robots that handle part of the shipping process. These robots, called Chucks, optimize productivity, increase accuracy and lower costs. It makes sure the customers get their products on time and are satisfied.
Promoting Sustainability
Project Verte is all about efficiency and sustainability. It has a warehouse network across the United States that helps put brands closer to the customers. The technology Project Verte uses provides lots of insights about where they see a brand's product going. So, if they see a pattern where a certain city is buying a lot of a certain product, they will put that inventory in a warehouse in the city. They can predict where most orders are coming from.
Project Verte created an urban fulfillment network, that allows products to be stored and shipped from urban micro centers or store locations. This allows for same day or two-hour delivery, and fast returns. It is also environmentally friendly. Since the product is closer to the customer this decreases vehicular congestion, lowers electricity consumption, and reduces multi-layer packaging. It's good for the consumer and the environment.
Project Verte shares with their brands AI-data on what particular products consumers are buying in their industry, brands can then make informed decisions on what products they should be producing more or less of. This helps brands' make insightful decisions and saves them money.