Poshmark is a leading social marketplace for new and secondhand styles for women, men, kids, home and more. With community at its core, the innovative platform combines the human connection of physical shopping with the scale and ease of e-commerce. With its 70 million registered users, the buyer-seller community fosters sustainability in the U.S. and Canada. Powered by "Embrace your weirdness" as one of the company's core values, Poshmark allows its users to find their own tribe, while they shop in a sustainable way. Social and circular in nature, Poshmark is inventing the paradigm of social e-commerce.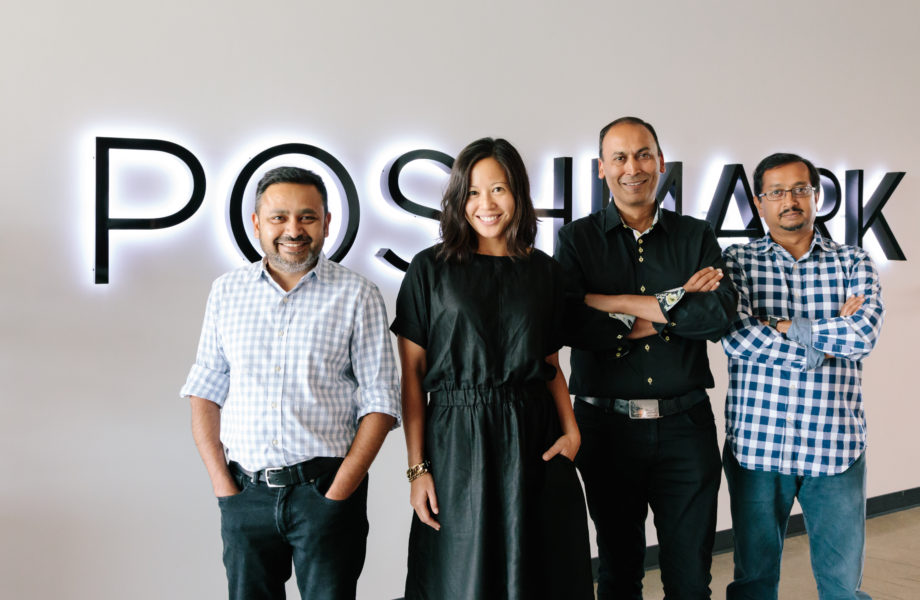 The Birth of Poshmark: The Value of Community
"Learned to appreciate the value of community at an early age while growing up in India," writes Manish Chandra, Founder and CEO of Poshmark, in a company letter.
As the way people shop has progressed from small-scale local retailers to big department stores, and finally to e-commerce, Chandra envisioned a future , where technology could reinvent shopping by connecting and empowering everyday people.
Poshmark was founded in 2011 by Manish Chandra with his team Tracy Sun, Gautam Golwala, and Chetan Pungaliya. While Chandra had already pioneered the concept of social shopping with his previous company, Kaboodle, Poshmark was born out of the need for a platform where people could buy and sell from each other. Poshmark became a community-centric platform combining social networks with a robust marketplace, where people could turn their styles into boutiques. With a data and technology driven approach, Poshmark makes shopping fun and human again, while fostering social and environmental sustainability.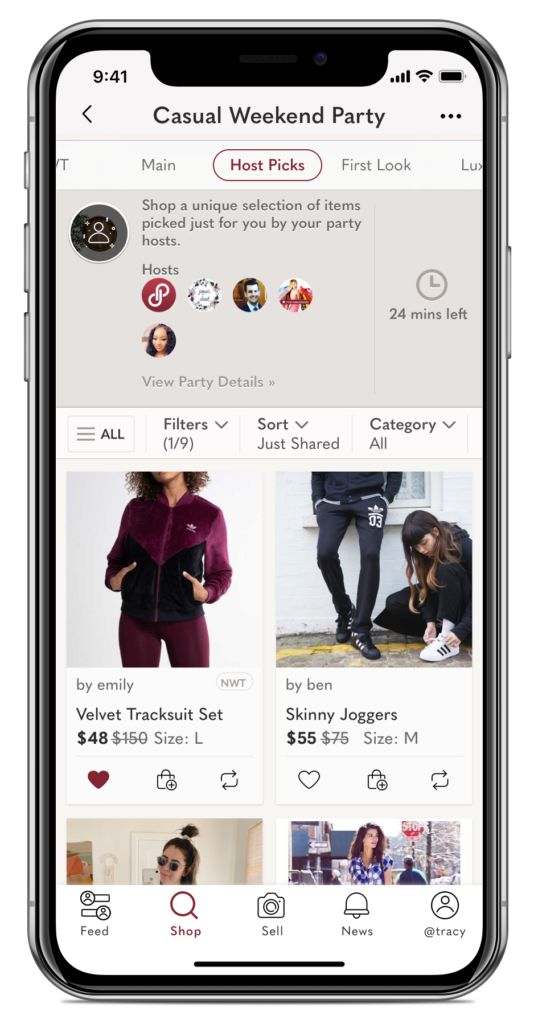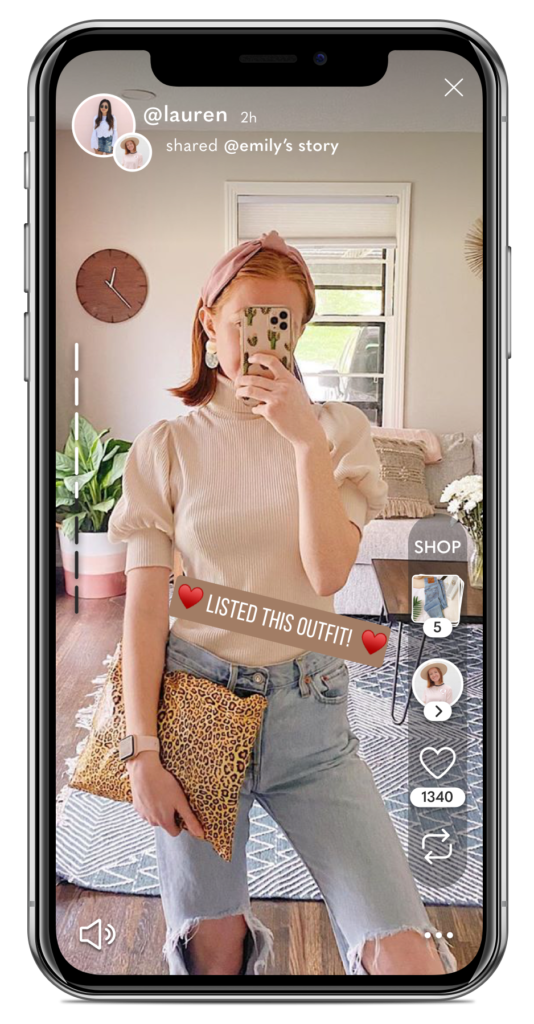 Social Shopping: Making Online Shopping Fun and Human
Shopping is an inherently social act, yet the pandemic has pushed the world to explore new ways of shopping and human connection. While in recent years, shopping has been dictated by algorithms of e-commerce, a desire to shop with purpose and engage with real people during the process revitalized. Social marketplaces like Poshmark bring buyers and sellers together to leverage peer-to-peer influence, creating a way of e-commerce powered and sustained by people.
The Posh Life: In-Person and Virtual Events
Virtual and pre-pandemic physical events lay at the heart of Poshmark's community- focused social shopping experience. The events capture the passion Poshmark users have for the platform's community and marketplace. Users come together to engage and share knowledge with other users they have met on Poshmark, while also serving as conduits for marketing.
In-app, category-focused Posh Parties bring the Poshmark community together virtually to discuss and share curated and relevant listings. Posh Party LIVE offers closet consultations as well as panels featuring local sellers. Posh N Sip, a community-hosted event, creates the experience of an intimate gathering.
When the physical events were possible, Poshmark hosted PoshFest, in cities such as LA and SF, and in 2020, the company held its first-ever virtual PoshFest event. At the social shopping platform's annual two-day conference hundreds of entrepreneurs come together to network, share tips, and learn from the vibrant community of Poshers.
Poshmark has recently launched Posh N Coffee, a virtual series of educational events hosted by Posh Ambassadors that are geared toward helping the community build their businesses.
Social and Circular: Environmental and Social Sustainability
At Poshmark, social shopping and circular shopping meet to put people at the heart of commerce, and empower everyone to thrive. The platform is a win-win for the environment and enduring style. Poshmark marketplace allows community members to foster environmental sustainability across multiple products and brands as they search for items that fit their personal style, whether new or secondhand. Poshmark also creates a creative economy, where people can upcycle to express their identities. In addition, Poshmark stimulates social sustainability by generating alternative forms of income for its sellers, and fueling small businesses.
Trends Shaping the Future of Shopping
The future of retails is defined by the shift to online, the shift to social, and the shift to secondhand. These trends are especially led by younger generations, who grow their spending power as they age.
The retail industry is undergoing significant transformation as consumer preferences shift away from traditional, physical retail in favor of the selection and convenience of e-commerce. Engagement and personalized experiences are becoming increasingly important for the consumers as they shift to rapidly growing social media platforms and the bustling world of influencers. In addition, second-hand and resale continue to grow particularly among Gen-Z, fueled by an effort to reduce overall consumption and support a more sustainable economy, while also getting the opportunity to a variety of brands at accessible prices.
As consumers increasingly seek ways to diversify their fashion choices in line with these trends, Poshmark's social marketplace grew rapidly. In the long-term, Poshmark plans to have the opportunity to address additional categories of retail to serve to a broader global community. On February 11th, the company introduced Pets on Poshmark, where users can buy and sell stylish and functional supplies and accessories for their pets, and on February 16th, Poshmark expanded beyond North America with the launch of Poshmark Australia.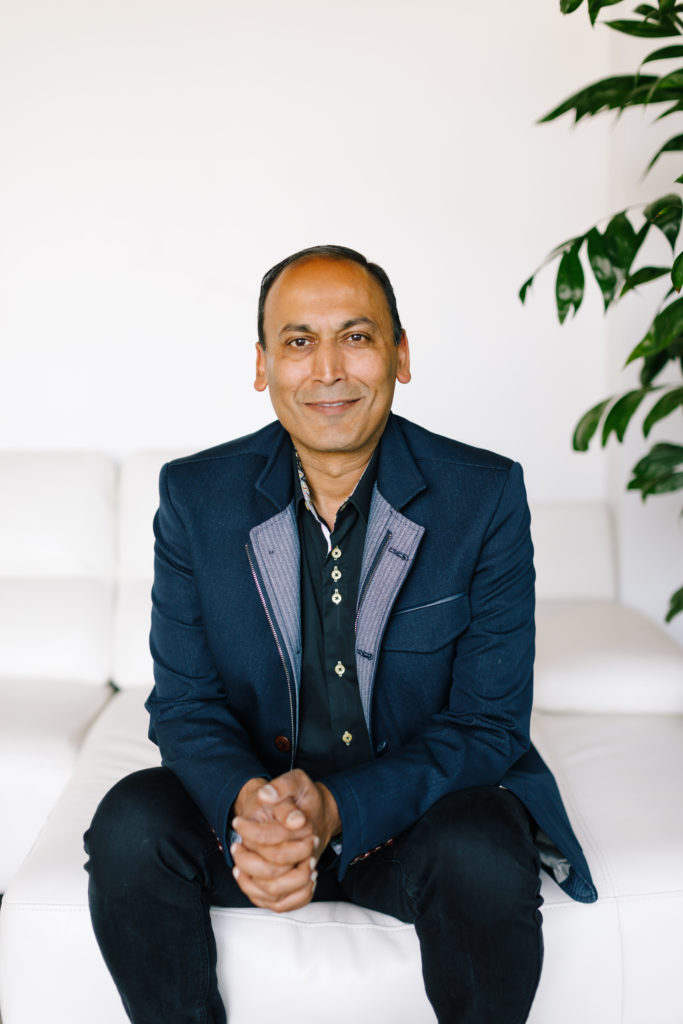 Manish Chandra at Fashinnovation 4th Worldwide Talks
Poshmark Founder and CEO Manish Chandra attended Fashinnovation 4th Worldwide Talks on February 11th, as a speaker for the panel "The Future of Fashion is Social and Circular." Chandra discussed social and circular shopping of the pre-pandemic era, today, and the future, as well as how Poshmark is impacting the fashion industry.
Chandra discussed how the pandemic has affected Poshmark during its early days and now. As lockdowns took over the world, the way people sold and bought fashion had to adapt to the logistics of the new stay-at-home era. With its easy to use peer-to-peer structure, the social marketplace platform offered a seamless way of shopping. With deep social engagement at its core, Poshmark offered an alternative way for shopping as the shift to online persistently increased. With community discussions, and virtual events, Poshmark captured the physical shopping's human connection at a moment when the world craved social interaction.
In addition to how the pandemic affected the fashion industry and Poshmark, Chandra presented his insights to where the future of shopping is headed. According to Chandra, fashion will be shaped by those who can respond to three important trends in the new normal. Combining the focus on sustainability with expression of personal style through production but also innovation, and building a wide community fueled by personal differences. With "Embrace your weirdness" and social and circular shopping at its core, Poshmark responds to these trends holistically as it creates a creative economy and fosters sustainability.
If you have missed Manish Chandra at 4th Worldwide Talks, catch the panel here! Tune in for the new projects coming to Fashinnovation. Fashion is Now!
By Elif Kesikbas