In the fashion industry, sustainability and innovation aren't at odds with each other. More than ever, brands and designers are reducing their environmental impact by delivering beautiful, high-performance products that are made with sustainable and waste materials — and ECONYL® regenerated nylon is helping them do it.
Made from waste such as old carpet, fishing nets and textiles scraps, our regenerated nylon performs on the same level as virgin nylon, but with a significantly decreased environmental impact on our planet. Compared to material made from oil, ECONYL® regenerated nylon reduces the global warming impact of nylon by up to 90 percent. And for every 10,000 tons of ECONYL® raw material, we are able to avoid 65,100 tonnes of CO2 eq. emissions.
This push for more sustainability across the supply chain has resulted in stunning products, with more than 1,000 brands using ECONYL® in their designs. It's an important direction for the industry and a crucial departure from less sustainable practices and their negative impact on the environment. This movement is not only great for consumers, who are increasingly focused on the environment and sustainable actions, but also for the planet.
As the chairman and CEO of Aquafil SpA, I believe sustainability is a mindset and a must for those who wish to remain relevant in the marketplace and be true innovators making a difference. As we continue to usher in a new era of sustainability and foster change in the fashion industry, sustainable fibers like ECONYL® regenerated nylon have helped brands produce beautiful designs and express their creativity.
An Iconic Backpack Gets a New Look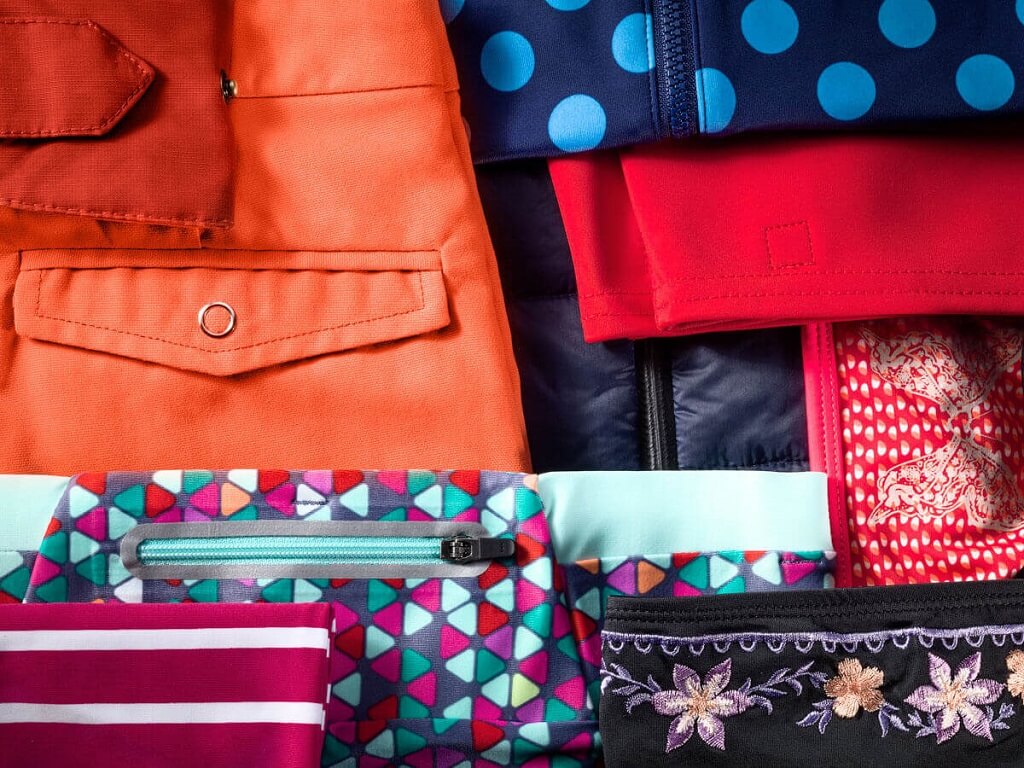 Prada is among the many brands that have created a collection with sustainability in mind. The Re-Nylon project, a collaboration between Prada and Aquafil, launched with a capsule collection last year. The collection includes six different styles of bags, including two iconic backpacks — all made with ECONYL® regenerated yarn.
In August, Prada launched its entire Re-Nylon collection at Selfridges, which recently started a sustainability initiative of its own. Along with the signature bags, the collection includes ready-to-wear, footwear and accessories — all made with our regenerated nylon.
The collection is part of a sustainability push at Prada, which, in collaboration with National Geographic, launched a five-video series to be transparent with consumers about each step of the supply chain for the collection. Through these videos, viewers have the chance to see where the waste material for ECONYL® comes from.
One source includes fishing nets retrieved from Mahana Bay, off the coast of New Zealand, through Healthy Seas, a journey from waste to wear. Created by Aquafil together with Ghost Diving and Star Stock, this environmental initiative and its volunteer divers remove ghost nets from the bottom of the seas in many spots around the world.
Lorenzo Bertelli, Prada Group Head of Marketing and Communication, stated in a press release that Prada's ultimate goal is to covert all Prada virgin nylon into Re-Nylon by the end of 2021.
A Jacket Designed with the End in Mind
Designing with sustainable materials is an excellent start, and there are also brands pushing it further by redesigning completely products so that they are easier to recycle in the future. That's why Napapijri's Infinity jacket — the first circular, 100-percent recyclable jacket — is an important innovation in the industry.
The jacket's filling and trims are made from Nylon 6, while the fabric is made from ECONYL® regenerated nylon. And because only one material — Nylon 6 — is used for every single detail, the jacket is easier to recycle than products made with blended materials.
Customers who purchase Infinity can register their jackets online and may send it back after a minimum of two years. If they choose to do so, the jacket will be processed and transformed by Aquafil into ECONYL® nylon for use in new products.
Gucci Goes Off The Grid
The first collection from Gucci Circular Lines, Gucci Off The Grid supports the company's vision for circular production and a desire to leave behind a lighter footprint.
Made entirely of recycled, organic, bio-based and sustainably sourced materials, including ECONYL® regenerated nylon, the collection includes genderless footwear, luggage, accessories, and ready-to-wear. The collection's bag range comes in three vivid colors, black, orange and yellow.
By incorporating materials like ECONYL® regenerated nylon, Gucci was able to design Off The Grid to decrease the carbon footprint.
An Emphasis on Transparency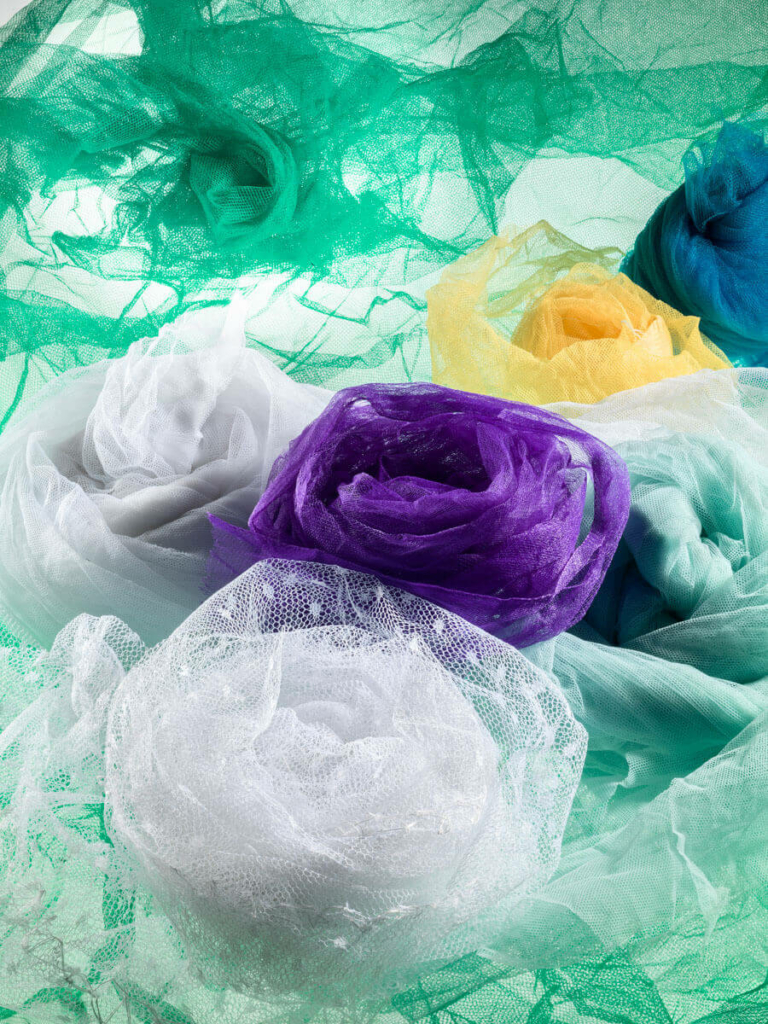 Joining the trend of high-end brands pushing for more sustainable fashion, Burberry launched its ReBurberry Edit in honor of Earth Day.
Made using ECONYL® regenerated nylon, the sustainable capsule collection comprises trench coats, parkas, capes, and accessories. Included in the collection were a lightweight car coat and the company's heritage trench, proving that fresh iterations of classic, iconic items are possible.
"We are proud to use the ECONYL® yarn in this collection because it shows how we can actively tackle a problem like plastic waste and create beautiful, luxury products at the same time," Pam Batty, VP Corporate Responsibility at Burberry, said in a press release.
The collection also included pistachio-colored clothing tags to inform customers about the sustainable credentials or "positive attributes" of an item. Burberry's goal is to have all products have at least one positive attribute by 2022.
The fashion industry has made major strides in supporting sustainability, and we must keep setting the pace and encouraging others to follow our lead. By promoting innovative design and the use of materials like ECONYL® regenerated nylon, we can continue to reduce our environmental impact and move toward a circular economy.
Learn more about designing with ECONYL® here and contact us to collaborate.
Giulio Bonazzi is the chairman and CEO of Aquafil SpA and passionate about bringing the circular economy into the mainstream. An innovator and disruptor, Bonazzi is transforming his family-run manufacturing business into a sustainable global enterprise by turning trash from landfill and oceans into high-quality, beautiful fibers. Check out his Fashion Is Interconnected talk here and watch his panel talk on Fashion Is "Activism & Innovation in Turning the Tide on Plastic Pollution" below.
* By Giulio Bonazzi, Chairman & CEO, Aquafil