For a long time, being stylish meant clothes that were tight, high heels, super-lined suits that didn't allow movement and so on. However, the COVID-19 pandemic only advanced something that was already on the nearest corner: the comfortable outfit has come to stay!
After over one year working from home, some workers are slowly going back to the office. And rumors say that uncomfortable clothing won't see the sunshine anymore.
Why Opt For Comfortable Outfits?
Have you ever wondered how clothes make you feel? Customers are putting their wellness first place.
According to a coronavirus survey, most consumers find cotton clothing and home textiles significantly safer than other popular fibers. That's because it's a naturally hypoallergenic fiber, providing an added level of comfort to consumers with sensitive skin.
Cotton production is surely an issue when it comes to sustainability, but the mindset that sets the more natural the textile is, the better it is for our health, is surely a positive step towards the customer's consciousness.
To have an idea, the Google search for comfortable clothing and items such as hoodies (13%) and sweatpants (26.5%) registered an increase in clicks in the last two weeks of March 2020, right after the pandemic struck. And since then, it has been increasing more.
Additionally, it's no accident that social media are full of photos and videos of cozy products to wear. The brands, not just in pajamas, are betting on new mixes and finishes and on a more refined and functional aesthetic. It meets the demands of this group in search of shapes that are comfortable and relaxing. All this added to a versatile and contemporary style.
Look at Stacey Martin Lifestyle. They are a luxe Canadian brand focused on making women's clothing for the different work walks in their lives. Don't worry! We will talk more about them further down this article. But, before we do that, we have to understand this preconception that people have when it comes to comfortable outfits and fashion.
Is It Possible to Choose a Comfortable and Stylish Outfit?
Some people have this prejudice that comfortable clothing is a sign of sloppiness and lack of style. But, this idea has already gone down the drain.
There is, of course, the possibility of being comfortable and, at the same time, casual, elegant, or sporty. It is up to you. This blind idea works in the same line as the ones that state sustainable clothing as not being beautiful. Well, let's be honest: both of them are really out of data.
Different brands are betting on looser fabrics and innovative cuts that allow this link between comfort and style. Take a look at the jean market. There was a time when the thinner the more beautiful. This trend has caused people to go out of their way to get into skinny numbers, even causing health issues. But, hopefully, this is dated.
From luxury and fast fashion brands to sustainable labels, designers have created pieces such as linen pants, midi skirts and comfy jackets that not only complete your outfit but make you feel good about what you're wearing.
Loungewear: The Comfortable Outfit Trend That Has Gained Loyal Fans
Loungewear clothes are tailored made for comfort, without ceasing to be pretty. For that reason, lighter fabrics are used the most. This makes them perfect for staying at home on those days when you want to dedicate yourself to self-care, for the home office, working on a personal project, or even organizing the house.
You can find loungewear pieces in different styles to perfectly match your personality: from a looser dress to a cotton tank top with baggy pants or shorts.
In addition, loungewear clothes do not need – and should not – be restricted to the living room at your place. The idea is to feel free and comfortable regardless of location. So, it is possible to adapt these looser pieces to a more casual or even out-of-place outfit, without forgetting about the elegant touch.
Nowadays, fashion is showing itself to be more and more creative. In other words, instead of tying us up in chains defined by the standards of beauty and consumption, it should be used as a weapon of freedom. A way to express our identity without leaving comfort aside.
Stacey Martin Lifestyle and Its Way of Combining Style and Comfortable Outfit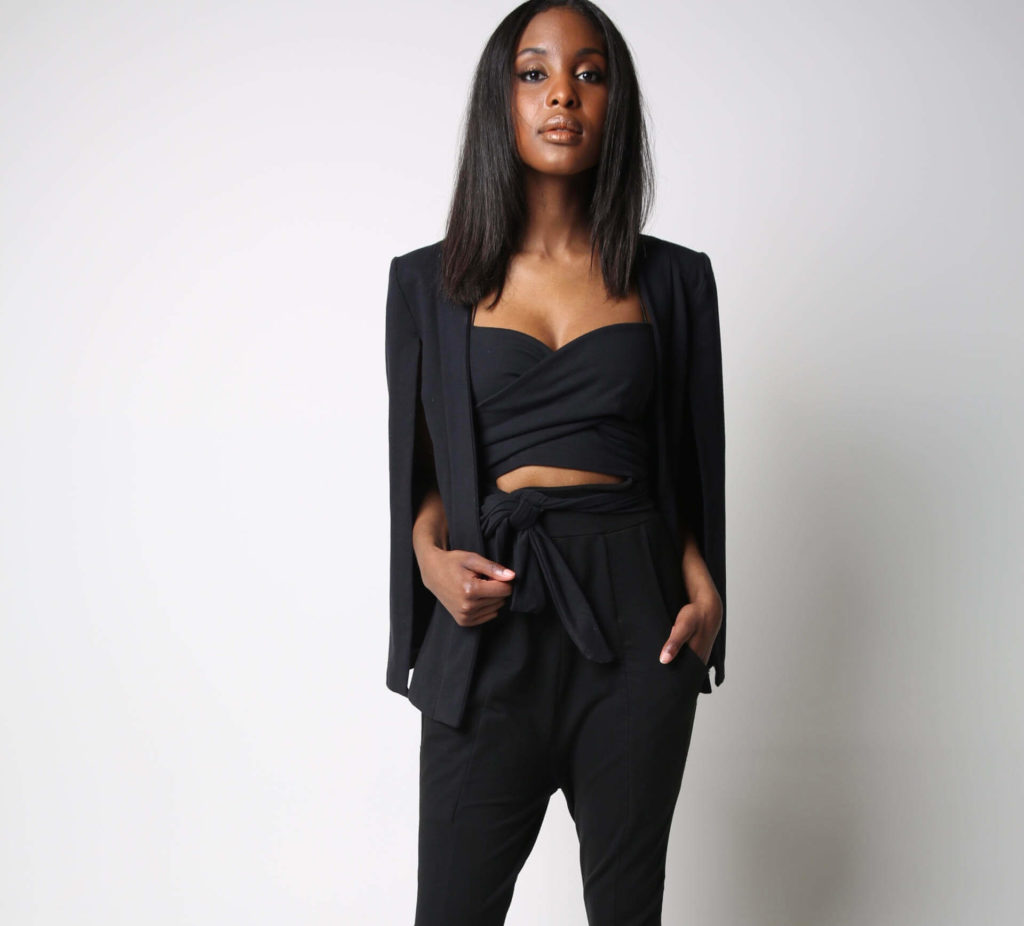 "There's no expiration date to have fun". Those are Stacey Martin's words, the designer behind the manufactured loungewear brand.
Stacey Marting Lifestyle can suit women in their daily life. With a classy touch, but without losing comfort, the label aims to give their customers their freedom to make dance moves while wearing a stylish outfit.
Stacey created the brand after struggling a lot to find clothing that would give her the freedom she needed and deserves. So, with her own pain points in mind, she invested in the idea of inspiring women all around the world to feel happy, confident and relaxed in the pieces they wear.
Her brand also works towards leaving a low impact on the environment. They are ethically made in Canada and use sustainably sourced materials. Stay tuned to their social media for upcoming launches.
Want to get more informed about the fashion industry's change? Take a look at our article about Miu Miu and Levi's upcycled denim collection.