Based in Stuttgart, autoRetouch is an AI-powered image editing platform. Compatible with Adobe Photoshop, the platform allows to define workflows to retouch lifestyle and fashion photos in seconds automatically. With autoRetouch's fully automated and customizable workflows that retouch photos 90% faster than manual editing, retailers worldwide can save time and money, preserve their brand identity, and experiment with new creative endeavors.
Fashinnovation talked to Alex Ciorapciu, the co-founder and CEO of autoRetouch, who attended the 4th Worldwide Talks on February 11th.
autoRetouch: How the AI-Powered Image Editing Platform Was Born
Ciorapciu comes from a creative background. Right after his studies, Ciorapciu got his first job at Adobe and traveled around Europe and worldwide, leading presentations, teaching workshops, and assisting photo studios as they set up their workflows. After five successful years at Adobe, Ciorapciu continued in SAP Hybris and later moved to the San Francisco startup, RichRelevance, where he immersed himself into machine learning for e-commerce.
AutoRetouch grew out of Ciorapciu's later workplace, Breuninger, where Ciorapciu managed the luxury fashion retailer's Data Science team. As Ciorapciu set out to build his team, he also got a detailed look into Breuninger's logistics and standard production, including the photo studio.
"I was very eager to see almost 15 years had passed since I was teaching these classes, and I really wanted to go to the photo studio and see how much had changed," Ciorapciu said. "It turned out that not very much had changed. They actually still were using the techniques that I was teaching 15 years ago, and it was all Photoshop and a lot of manual work."
Realizing the need for change, Ciorapciu started exploring the atomizing image post-production in 2018. Ciorapciu and his team went underground to build the prototype for atomizing photo retouching at Breuninger. Once Ciorapciu and his team proved there were no notable differences between the automized images and the manual ones, Ciorapciu presented Breuninger's business case. When the project got green-lighted inside Breuninger, the team brought the prototype into production. Proving that the atomization saved time and money and allowed room for more experimentation, Ciorapciu decided to grow his idea globally.
"They [big retailers worldwide] all have the same problem," Ciorapciu said. "They are still using the same old workflow, so this is a standard use-case that can be applied to an industry that is in that very respect of image retouching pure legacy. And that's where we decided to spin off autoRetouch and make it a startup and build a product that is generic and available to all of the retailers around the world."
Starting from a workspace dependent on mobile hot-spot to a fully Cloud-operated one, autoRetouch GmbH has recently won the Cloud Award, the "Oscar" of the tech industry, just in its first year in the category "the most promising startup of the year" for its innovative AI-powered image editing technology.
Customizable Workflow Tailored for Branding
The uniqueness of autoRetouch is that it offers basic operations as well as extended operations for image retouching. Basic procedures such as background removal are compiled according to a thorough examination of the needs of image retouching processes of big fashion retailers around the world. autoRetouch expands its offerings with extended operations like skin retouching to allow clients more flexibility and creativity on preferences that differ across the retailers' branding needs.
"It needs to be configurable so that every customer can find their own identity and is able to configure their own identity in these workflows," Ciorapciu said.
Keeping that in mind, autoRetouch has built viable solutions through a broad selection of operations with configurable components to build customized workflows.
"So what we did is we took a look at all of the operations that are out there, we split the operations into components, and had the components being configurable because you're applying different operations to different types of images. With that, you're able to offer the entire set of operations, however, on a level where each customer can customize it to fit its own needs."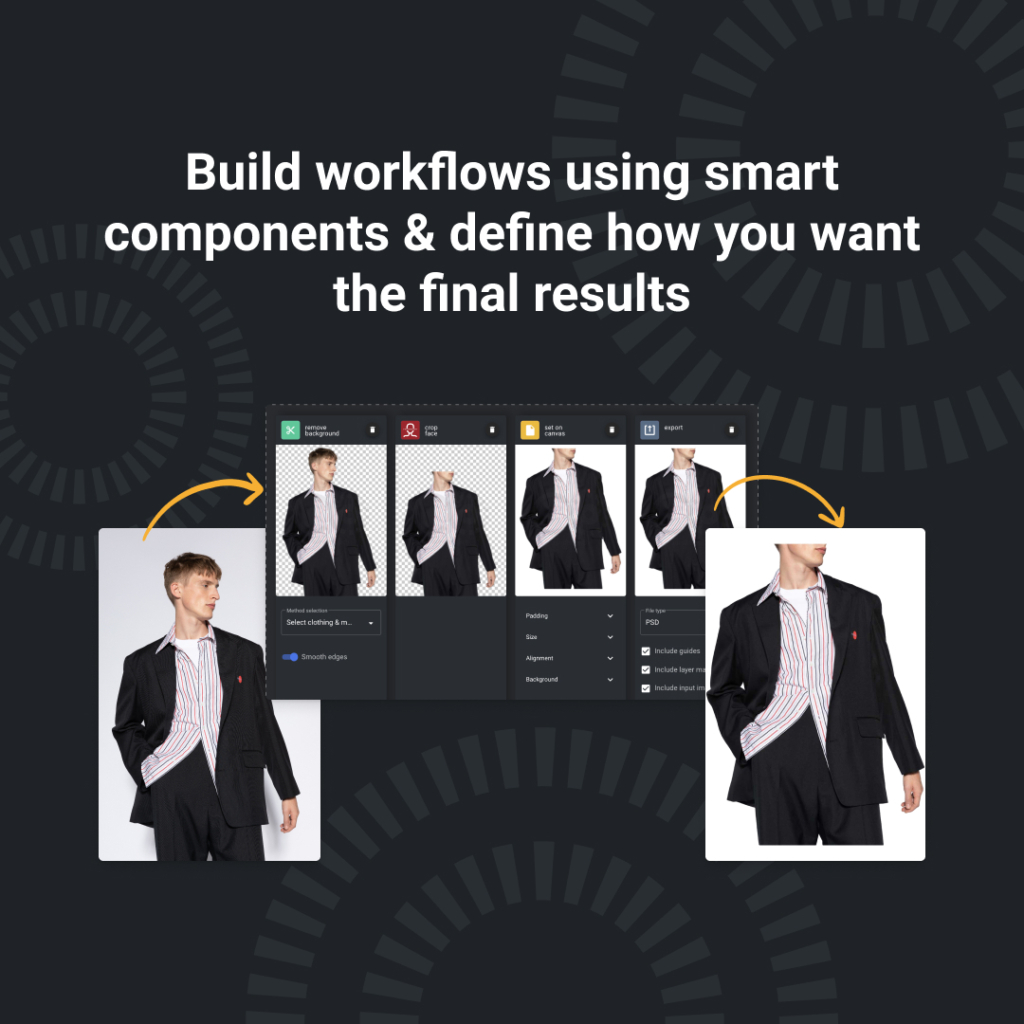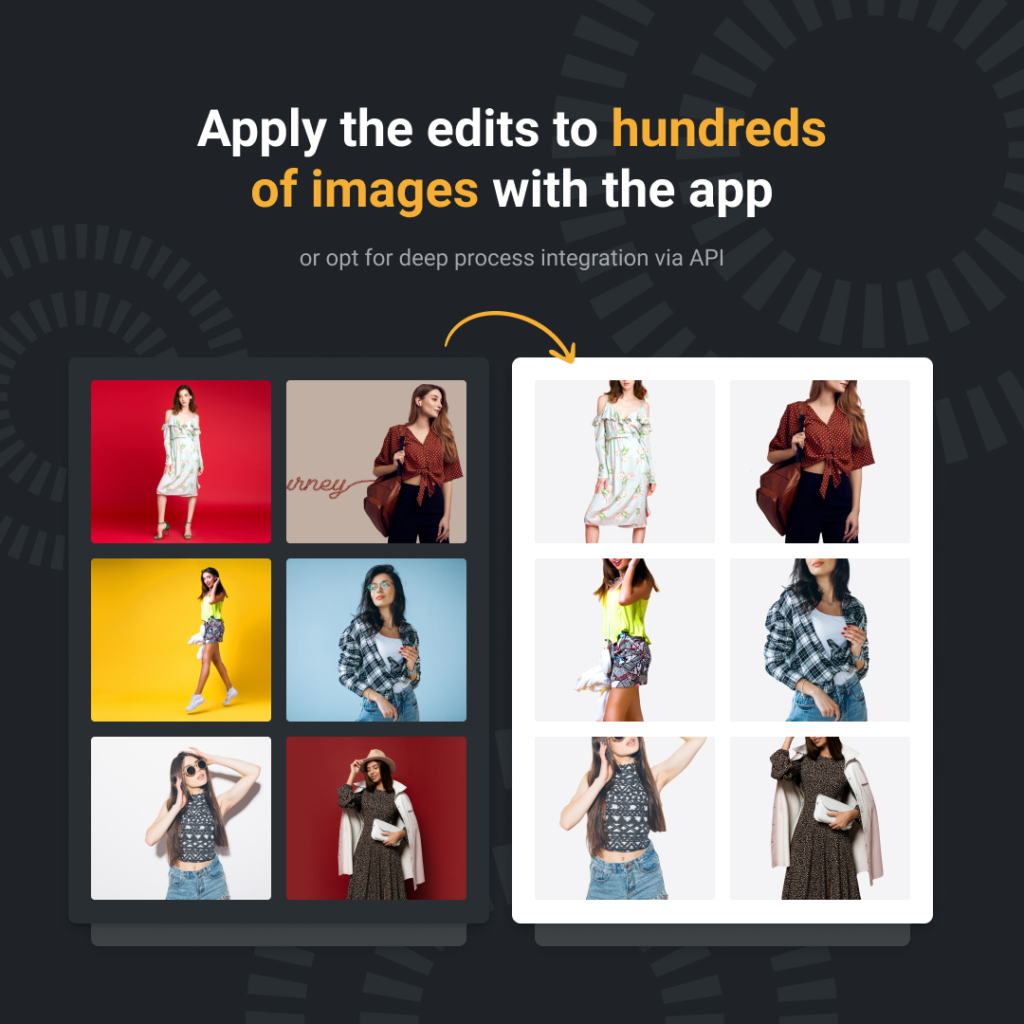 Powered by AI
autoRetouch is not just a tool like any other photo editing software; powered by an applied AI technology, it is a master designer that uses operation tools for customized workflows. autoRetouch has an intelligence capable of understanding the components of an image and articulating every single pixel with high accuracy.
When Ciorapciu and his co-founders laid the groundwork for autoRetouch, they adopted semantic segmentation networks used in autonomous driving technologies for image retouching. With this technology, autoRetouch AI can differentiate what each and every pixel in an image contains.
"The simplest way to explain it is removing the background," Ciorapciu said. "What happens when you move the background is that this artificial intelligence goes over each and every pixel and answers a simple question: is this foreground or background? Yes/no. And if it has 25 million pixels, it does that 25 million times in 20 seconds. After that, you have a classification that says 'Alright, everything that is labeled background, take it out.' There is a bit of other magic involved, and there you have your image."
autoRetouch AI can perform these operations thanks to learning from training data. The team worked with thousands of images and let the model learn how to identify contents within images. Because the AI has learned it instead of getting programmed, it can adapt from one image to another. autoRetouch's R&D is entirely in-house.
Patent Pending: Fully Automated Ghost Mannequin Editing
The ghost mannequin is an image editing technique in the fashion industry, which creates the illusion of a human body filling clothes. In 2019, autoRetouch began developing a way to automate the ghost mannequin editing process fully.
Traditionally a time-consuming multi-step process — removing the background in product and inlay image, manually combining the product and inlay images, wrapping the seam for 3-D effect, and adding shadow for depth — autoRetouch has eliminated this costly manual process to a fully automated editing process. The company's model can work with pants, shorts, tops, outerwear, dresses, and even underwear. autoRetouch aims to expand its ghost mannequin offering in the future.
It is really difficult to do, and it involves four different AI models that we have actually built," Ciorapciu said. "It involves an understanding about fashion. Can we do the ghost mannequin effect on each and every piece of clothing that there is out there? No, we can't. We can do it for a very high percentage, and we're working towards a hundred percent, but still not. That's the kind of R&D that we do in-house."
The company has a patent pending on ghost mannequin technology.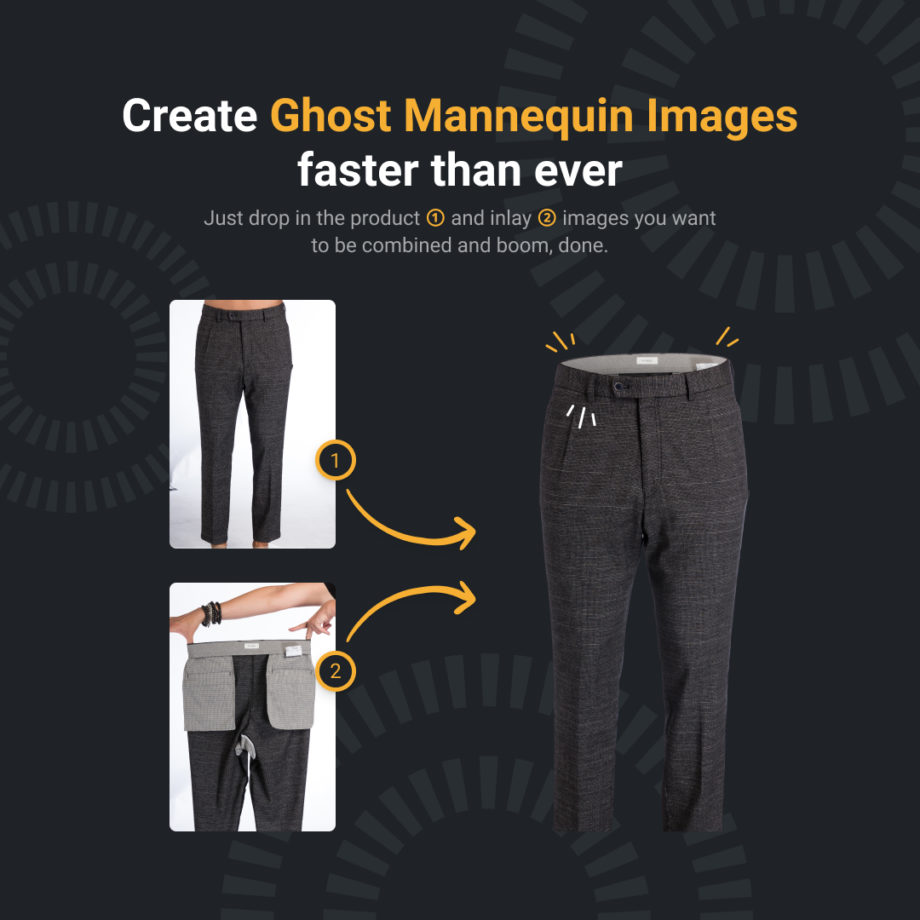 Going Forward: Scope and Quality
Scope and quality are the dimensions that shape the AI model of autoRetouch. In terms of scope, autoRetouch wants to expand its AI's image recognition capabilities to each and every operation out there on the interwebs.
"There are hundreds of thousands of operations in retouching that you can do. Even in fashion retouching, there are a number of things that we don't do, for instance removing wrinkles, or creases or to straighten the seam. These are all things that we're working on; they will gradually come into autoRetouch as new components."
While expanding the scope, autoRetouch also aims for a quality where the AI will not fail a single pixel. Already operating at high-accuracy, the company is looking to take advantage of the room for marginal improvement as they go forward.
So you always train the AI with new data. And there is a point just like in a human, well alright, do you know each and every single bug that there is out there? No, you don't. But because you have seen so many bugs, you can recognize a bug when you see him. That's the point.
Creativity: More Than the Balance Sheet
Today e-commerce is optimized with AB testings, massive data storage, and processing. However, imagery is yet to catch up. A creative process in nature, the image editing process is still mostly dependent on human capital. Yet, the high-costs associated with time-consuming photoshoots and studio edits curb the inherently creative nature of imagery and branding. Photo studios around the world today work under immense pressure for optimized balance sheets.
"If you look at the results that come out of that, they are not consistent, they are not perfect, and that's where I say it would be much better to automate the repetitive work and actually use your time to be creative to do something new," Ciorapciu said. "Fashion is all about doing something new. It's about setting an example. And we don't do that because we're so caught up in our little wheel that we spin in there because we need to fulfill our target and creativity actually is not a part of this process."
Coming from a creative background, restoring creativity and preserving retailers through his AI-powered image editing platform is an important goal for Ciorapciu. Ciorapciu hopes to see companies that will not only use autoRetouch for higher profits but also for accommodating creative experimentation.
"What I'd love to see is that companies differentiate themselves once again through their creativity and that you're able to identify a company because of the visual language that they speak," Ciorapciu said. "Because you're once again actually inspired."
With its fully automated solutions, autoRetouch provides the opp experiment and re-render imagery in bulk. With manual processes taken to a bare minimum, retailers can save tremendous time and money; with the removal of repetitive manual tasks, autoRetouch clients can optimize conversion rates by automating bulk editing — thus having resources to focus on creativity.
"Now autoRetouch gives you a kind of flexibility and opportunity that you have never had," Ciorapciu said. "That is to take this legacy part of your business and to bring it two lightyears ahead to match the other ones."
If you have missed Ciorapciu on February 11th, check out his panel "Fashion is Pitching Start-up Technologies Innovating the Now" on our YouTube channel. Stay tuned on FI blog for latest innovations shaping the fashion industry's future.
By Elif Kesikbas